New York Fashion Week 2022 and NFTs – My interview with the fashion label "GAIA LEON Switzerland".
What do NFTs have to do with this year's New York Fashion Week? You might think nothing, but times change and the topic of NFTs in 2022 not only meets fashion but also the hot topic of sustainability.
As an investor interested in NFTs, I absolutely had to learn more when I heard that there is a young fashion label in Switzerland that is dedicated to sustainability while keeping up with digital advancements. Especially in the context of the New York Fashion Week starting 11th to 16th February, where the founders will auction an exclusive collection of their handbags.
Such an auction is an absolute premiere for the NYFW and has never taken place in this format before, so I got in touch with one of the founders Raphael Gfeller.
Raphael, before we get to the topic of NFTs, tell us something about yourself. You're from Switzerland and you're an entrepreneur. What can we learn about you?
Exactly, I grew up in Bern, but now I live in Zurich. Professionally, I first took a different path. I studied neuropsychology and completed a marketing training. Before I started my own business with GAIA LEON, I worked as a consultant in Zurich.
I have had the entrepreneurial spirit in me for a long time. So I tried to set up smaller projects relatively early on. Through my business partner, I started looking into investments, cryptocurrencies and eventually NFTs two years ago.
However, I am actually an outdoorsman. I like the Swiss mountains, paragliding and playing tennis.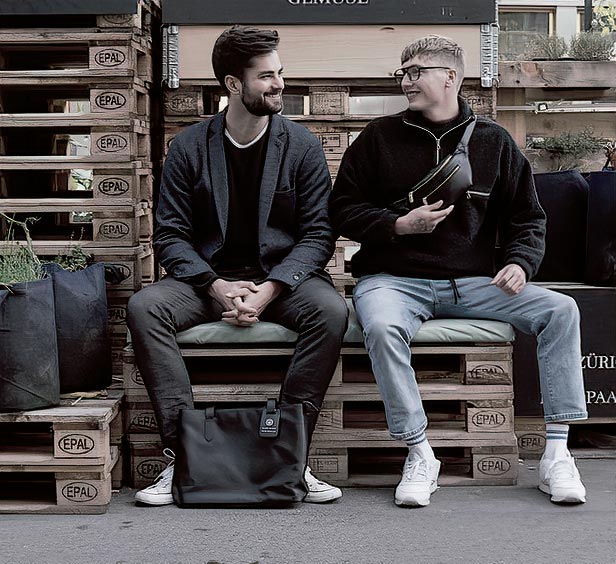 GAIA LEON – a fascinating venture and concept. How did you get into fashion and the drive to want to create something yourself?
My business partner comes more from fashion, which has always interested him. He lived in Southeast Asia for a total of over two years and saw there how leather tanneries pour wastewater laced with chrome into the surrounding rivers.
This leads to poisoning of groundwater and vital bodies of water. The practices of the leather industry shocked him. He told me about it and that's how the idea to look for a plant-based leather alternative was born.
Sustainability is not just a blanket buzzword that everyone is chasing, it is also a very strong and solid investment theme! How did you come up with the concept of fashion based on cactus leather?
Through the just described experience of my business partner and my conviction of a sustainable consumption, we were looking for the most sustainable, vegetable leather alternative. After much research, we came across cactus leather in Mexico.
This innovative material fascinated and excited us. With GAIA LEON we hope to contribute to a more sustainable fashion consumption.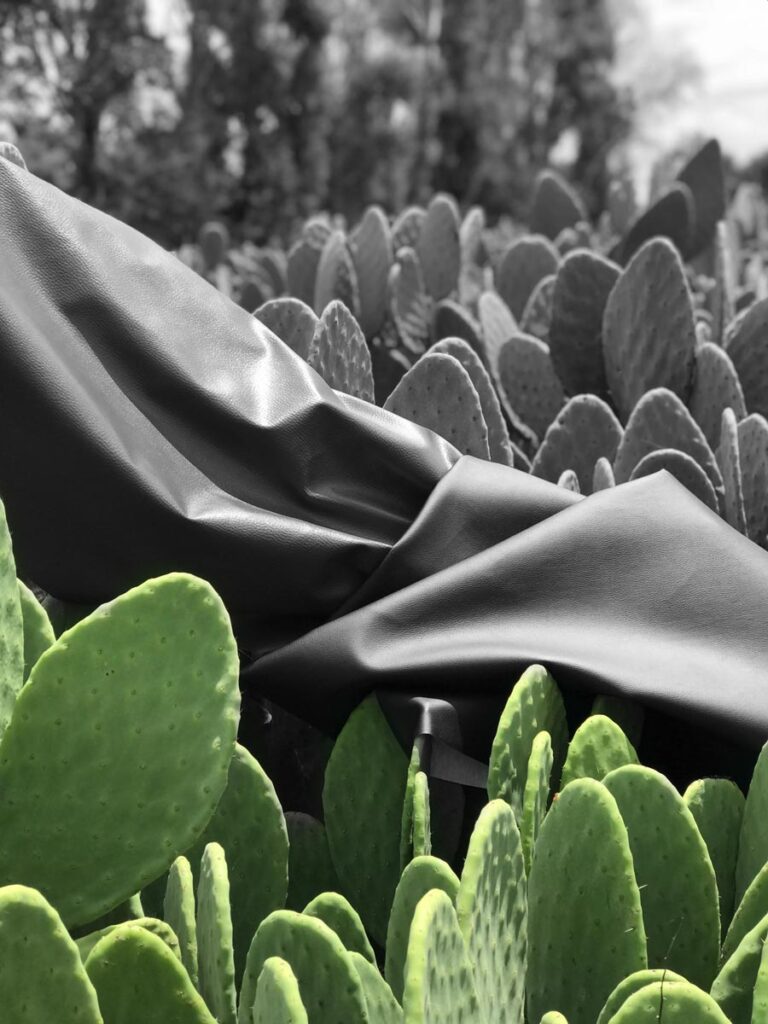 You are not just driven by theory, you are doing nails with heads – With your 2nd collection you can find GAIA LEON at the New "York Fashion Week" from February 13th. How did it come to this?
There was a bit of luck involved. Our goal was to penetrate not only the Swiss or European market, but especially the US market. This is mainly due to the proximity of Mexico to the U.S., which means we don't have to transport the products as far, which supports our claim of sustainability.
We applied to a well-known boutique in New York and were successfully accepted. It turned out that this boutique has had a show at NYFW for 10 years. They asked us if we would like to present our second collection there. Of course, we could not refuse this offer.
On February 15 at 4 in Soho NY, you invite to the event, namely the first auction of your limited "NFT Vegan Bag Collection". How did you come up with this idea?
On the one hand we are fascinated by the possibilities of NFTs for us and our community, on the other hand we see ourselves as an innovative fashion brand that moves with the times.
We already had the first discussions about an NFT collection at the beginning of 2021.
Fashion and NFTs – where do you see potential for the future?
We see an enormous amount of potential in this – digitalization is in full swing. On the one hand, of course, because of the whole authenticity story and the counterfeiting problems in fashion. On the other hand, because with NFTs you have tremendous opportunities to be in touch with the community and reward them for their loyalty.
Furthermore, we believe that fashion will play as big a role in the Metaverse as it does in real life. We want to make sure that our community is well prepared for the Metaverse and the future. In addition, our NFT bags also have investment potential.
Have you invested in NFTs yourself? I promise not to ask further 😉
Yes, I have also invested in NFTs.
Can you say something about the customers of GAIA LEON? What kind of people are they?
Very different. The release of our NFT collection will definitely add a new customer segment. So far, they are people who consume consciously and value the story behind the product.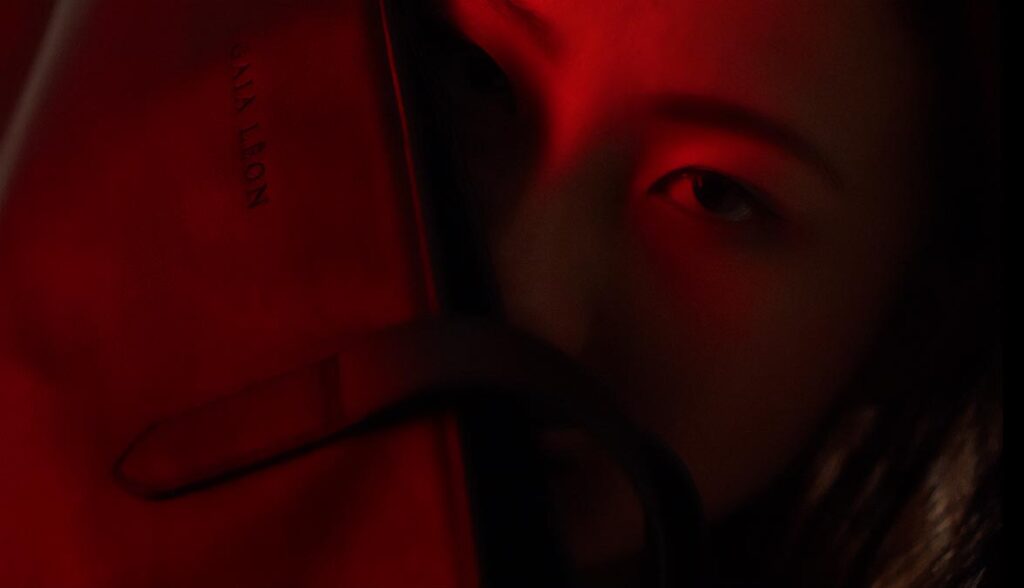 Or they are fascinated by the idea of making a bag out of a cactus. This could be a young student, a successful businesswoman in her mid-forties, or even a retired gentleman.
Will we see more NFTs from GAIA LEON in the future or does exclusivity take precedence?
Of course exclusivity plays a role, but NFTs are at GAIA LEON to stay. There are big things going on, but we don't want to reveal more yet.
Do I actually have to travel directly to New York to participate in the NFT auction?
No, you can just as easily participate online. There will be 20 NFT bags for sale. In any case, you have to secure a ticket at the following link:
Worlds first NFT Auction Event at New York Fashion Week – Click Here To Join
If you would like to participate online, you will receive a link to the online stream.
Event dates:
12th February from 7pm – 11pm: Gathering of the NFT and Fashion Fans in NY Soho.
15th February from 4pm – 6pm NY time (10am – 12am CET) Live Auction in "Flying Solo" and online.
Raphael, thanks for the insights, have fun and make new connections at New York Fashion Week and of course all the best for you, your continued success and of course good luck with the NFT auction. Keep me posted on how the business is going and where GAIA LEON is headed. I am sure we will hear more from you and your great concept in the future.
Follow GAIA LEON @gaialeon on Instagram and Linkedin to hear about the NFT drop and their show at the New York Fashion Week: